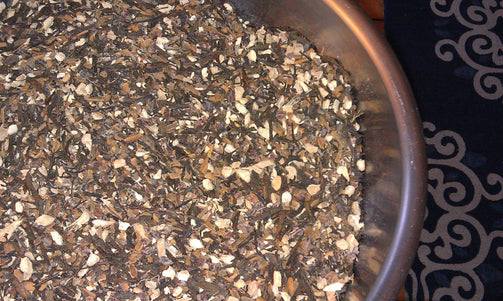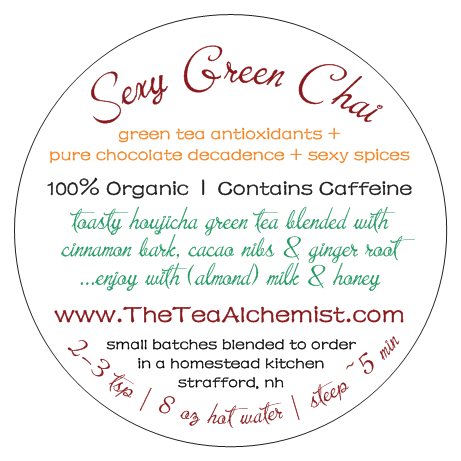 Sexy Green Chai
Sexy Green Chai
Regular price

Sale price

$17.00 USD

This blend brings together two of our greatest loves – tea and chocolate.  
We started with toasty dark green tea leaves (Houjicha) – you've probably never had a green tea quite like this (zero bitterness, all toasty goodness).  Next up, the chocolate, of course – rich cacao nibs.  And lastly, sweet cinnamon bark and ginger root make this unconventional chai earthy and invigorating.   
Sexy Green Chai is spicy and decadent with a cocoa finish, and best enjoyed with unsweetened almond milk and creamy raw honey. 
And the best part?  Your last sip.  Don't skip it!  That's where all the finely ground cacao & ginger end up, making for an incredibly sexy end to your morning tea ritual.
Try starting the day with some Sexy (chocolately) Green (antioxidant-rich) Chai (full of spicy pleasure)! 
100% Organic.  Contains Caffeine.  
Available in metal tins (~40 servings) and compostable refill bags (~48 servings)
Couldn't load pickup availability