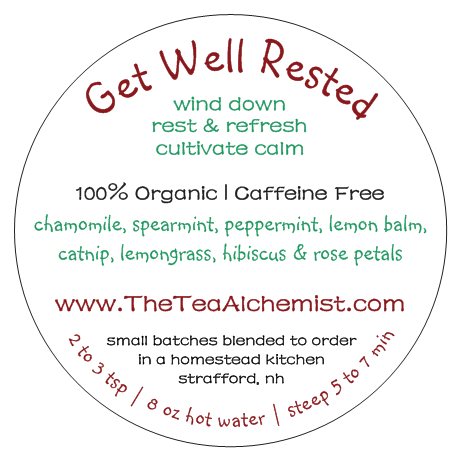 Get Well Rested
Get Well Rested
Regular price

Sale price

$18.00 USD

A pleasant and relaxing blend of leaves and flowers to promote restful sleep, help you cultivate calm, and leave you feeling refreshed & rejuvenated.
But don't take our word for it…
"I've experimented with a whole host of nighttime teas because of my difficulty falling asleep, and Get Well Rested is one of my favorites. Not only does it induce those sleepy feelings I need at bedtime, but it has nicely balanced flavors which make it a joy to drink. But be warned that this tea is really effective! I enjoyed a cup one afternoon and found myself yawning hours before bedtime. I highly recommend Get Well Rested for anyone seeking a calming, relaxing, yet tasty nighttime tea." — Marc (NH)
100% Organic.  Caffeine Free.  
Available in metal tins (~40 servings) and compostable refill bags (~48 servings)
Couldn't load pickup availability